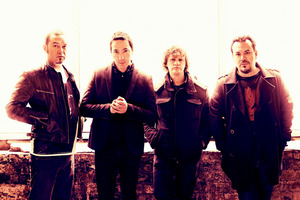 Shihad have been confirmed as support to Black Sabbath on the reunited veteran metal act's tour of New Zealand and Australia.
The band, who covered Sabbath's The Wizard on their debut 1990 Devolve EP, will open for Ozzy Osbourne's original mob at Vector Arena on April 20 before heading across the Tasman for shows in most state capitals.
And after that, Shihad - the band who once changed their name to Pacifier because it was too close to "Jihad" in the wake of 9/11 - are off to Egypt to soak up some Middle East vibes while doing pre-production on their ninth album with producer Jaz Coleman.
Coleman was behind Shihad 1993's debut album, Churn, and among his excursions away from his band Killing Joke is the 1990 album Songs From the Victorious City, an Middle Eastern instrumental album inspired by Cairo.
Shihad plans to record the new album in Spain before a series of European festival dates in the northern summer.
- TimeOut