Sun, sand, seafood, shops and socialising are perfect ingredients for relaxation.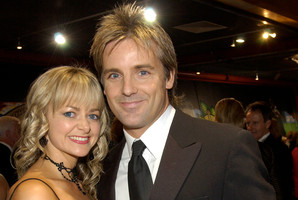 After a busy year, Nothing Trivial star Shane Cortese is spending his holidays at home with his wife and kids.
His wife, Nerida Cortese, said each year they either travelled to Australia to visit her family or across New Zealand to visit Mr Cortese's family, which she said was dotted all over the place.
"This summer is the first one we can enjoy in the house we have made our own over the last 18 months," she said. "Don't get me wrong, we all adore our family, it's just an exciting first."
The couple said their ideal summer needed sun, sand, seafood and plenty of shopping.
"My favourite things to do during summer are visit local beaches as a family or with friends, spending all afternoon at a barbecue and enjoying the warmish evenings in the sun," said Mrs Cortese.
Their decision to stay home meant they could take part in the local Christmas lights competition and take trips to the local pool to watch their sons swim while they chatted with friends, before spending afternoons in the sun.
"Our yard is a great sun-catcher, where Shane and I enjoy the odd Pimms of a late afternoon."
They said last summer was spent travelling, by train, to Wellington to spend Christmas with Mr Cortese's family. After this they rented a bach in Papamoa.
"The weather was a little dodgy, but fun for our boys who like getting wet, whether it's in the ocean or out in the rain."