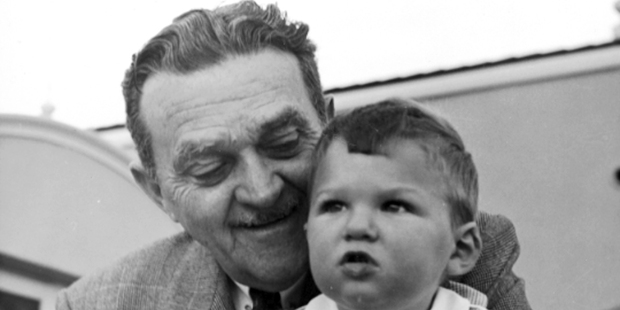 A film industry trade paper has issued a dramatic apology for its role in what its owner has dubbed "Hollywood's Holocaust".
The Hollywood Reporter today issued the apology for its part in the 1947 Hollywood Blacklist that destroyed the careers of writers, actors and directors accused of having communist ties.
Willie Wilkerson, the son of the paper's founder Billy Wilkerson, said the Blacklist era was "Hollywood's Holocaust".
An apology was needed on the eve of its "dark 65th anniversary", he said.
"On behalf of my family, and particularly my late father, I wish to convey my sincerest apologies and deepest regrets to those who were victimized by this unfortunate incident."
Wilkerson said his father had started the blacklist as a way of getting back at label bosses who blocked his dream of opening a film studio.
He said his father saw fear over the spread of communism into Eastern Europe after World War 2 as an opportunity to use his paper to smear actors, writers and directors.
The "schoolyard spat" span out of control and by 1950 had destroyed the careers of thousands of talented people who were tarred as communists, Wilkerson said.
"The blacklist silenced the careers of some of the studios' greatest talent and ruined countless others merely standing on the sidelines."
Wilkerson said his father may have apologised for creating the Hollywood Blacklist had he lived long enough.
- additional reporting AAP