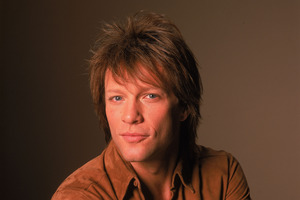 Jon Bon Jovi and his family are in shock after his daughter Stephanie Rose was arrested following an alleged overdose.
Police were called after the Hamilton College student was found unresponsive in her dorm room in New York early one morning this week. Although she has recovered, the entire family are horrified by what happened.
A source told Us Weekly: "This was a shock. A very sad shock.
While Stephanie is known for her outgoing ways, friends insisted they had no idea she was interested in drugs.
Another insider added: "Stephanie is a sweetheart and so down-to-earth. She always wanted to party, but not in a way that made anyone think differently of her over any other teenager."
Jon and his wife Dorothea Hurley also have three sons: Jesse James, 17, Jacob Hurley, 10, and Romeo Jon, eight.
Stephanie and the male friend who was with her when she collapsed won't face any drug charges even though a small bag of heroin along with marijuana and other drug paraphernalia were reportedly discovered in her college dorm room.
The District Attorney dropped all charges because of a "New York law that specifically prohibits prosecution of people experiencing a drug overdose - as well as the people who help them seek medical care".

-BANG! Showbiz