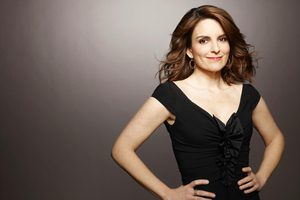 Liz Lemon, the harried heroine of 30 Rock, will soon be getting married, according to NBC.
The US network announced the perennial bridesmaid played by Tina Fey will wed in a 30 Rock episode set to air in the US on November 29.
It said the groom will be Criss Chros, played by guest star James Marsden.
Chros, who arrived on the scene last season, is a would-be entrepreneur with a bright smile and a dim wit.
30 Rock is the saga of Lemon, the overextended producer of a fictitious comedy series.
She is surrounded by comrades like company boss Jack Donaghy, played by Alec Baldwin, and her boisterously unhinged star Tracy Jordan, played by Tracy Morgan.
30 Rock will conclude its seven-season run early next year.
- AP