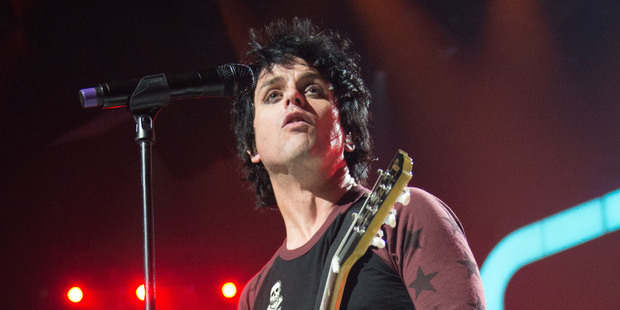 Billie Joe Armstrong could be in rehab until 2013.
The Green Day front man went into treatment for substance abuse problems in September when he smashed a guitar and swore multiple times on stage in Las Vegas, and his record label boss Rob Cavallo has confirmed he may need to be in rehab for some time.
He told Rolling Stone magazine: "He's under medical supervision for a while to get him clean. His doctors are still evaluating.
"All I can say is I don't know if we'll see him before or after Christmas. It's basically undetermined when he will be back."
Armstrong was said to be like a "loose cannon" for some time prior to his rehab entry, with friends saying it was about time he got "serious help" for his problems.
A source said: "Billie Joe has been a loose cannon for a long time. It's gone long past time when he should be getting some serious help."
The outburst prior to his checking in at rehab began when a teleprompter at the iHeartRadio festival in Las Vegas urged him to finish performing in one minute.
He said: " "You're going to give me one minute? One f***ing minute? I've been around since f***ing 19 f***ing 80 f***ing eight, and you're going to give me one f***ing minute? I'm not f***ing Justin Bieber, you motherf***ers."
He then destroyed his guitar and left the stage.
- Bang! Showbiz