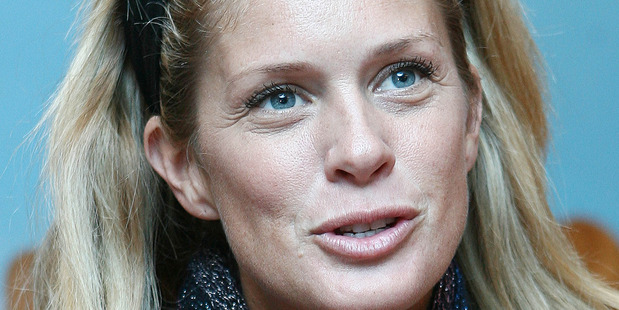 New Zealand model Rachel Hunter has told for the first time how she faced a lengthy battle with health problems following the break-up of her relationship with her fiance.
Now back to health, the 43-year-old told Hello! magazine she suffered a potentially life-threatening problem with inflammation of the heart, which led to a spell in hospital.
Hunter says she is hoping to find love again after splitting from Canadian ice hockey player Jarret Stoll in 2009 just six weeks before they were due to marry.
She divorced Rod Stewart - with whom she has two children - in 2006 and the singer has written about their relationship in his autobiography which has just been published.
Speaking about her health woes, Hunter said: "I had a cold and I just felt out of breath and a little bit weird," she told the magazine.
"I went to a friend and said, 'Look, you need to take me to the emergency room'. I was diagnosed with myocarditis and pericarditis, which can happen when you have the flu. If you are exercising and you've got a really bad flu, it really can be a very quiet killer."
But no sooner had she recovered, she was back in hospital with a severe back problem - two slipped discs - although surgery was successful.
Her health problems occurred a little over a year after she was left devastated by her split from Stoll.
"When Jarret made the decision for us to split up the engagement and stuff, that set off a rollercoaster of emotions for me," Hunter said.
"And it's very hard: your self-esteem, your pride. I actually didn't realise at the time that it affected me as much as it did."
But she now says it was for the best. "He was right in the decision he made, as hard as that was for me to realise then."
Hunter was 24 years younger than Stewart when they married, but she said the age difference between her and Stoll would have been a mistake.
"Maybe it was my coming full circle. But honestly, what was I thinking? He's so much younger. And it happened for the right reasons."
She said she was open to finding love again. "I think it's a matter of just meeting the right person. I love men. I think they are amazing."
Hunter said she would love to work in the UK following a stint as a judge on New Zealand's Got Talent.
"After the show, I just want to see what happens. I would love to do some work back in England again."
- PAA