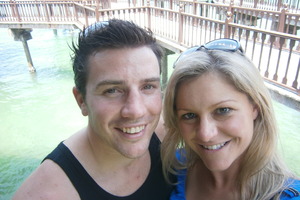 Television presenter Toni Street says being a parent is "the most amazing feeling".
She gave birth this week to Juliette Ellen France, who weighed in at 3.75kg.
Her husband Matt France, a former Canterbury rugby player, said: "We fell instantly in love with our beautiful wee girl and so far she is sleeping like a gem."
The couple were married in 2009 and the baby is their first child together.