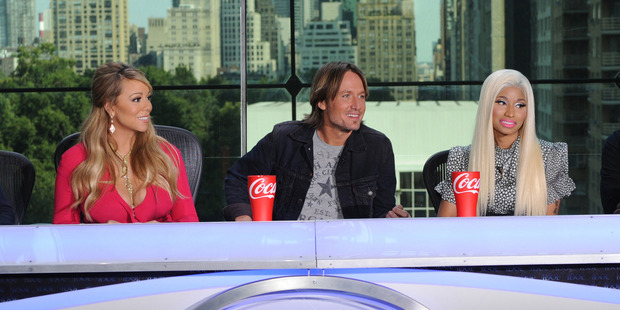 American Idol producers have pledged their support for the entire judging panel following this week's furious bust up between Nicki Minaj and Mariah Carey.
Filming was called to a halt after the judges' disagreement over a contestant turned into a bitter screaming match as Nicki hurled insults at Mariah, calling her "boring as f***" and threatening "off with your head!" but those in charge insist the show will go on.
In a statement on Friday, American Idol producers said: "This is one of the best, most passionate, dynamic and invested judging panels we've ever had.
"We love and support all of the judges and the fantastic work they are doing, and we can't imagine a better group to find the next American Idol.
"Despite all the accusations and media speculation-much of which is inaccurate-production is going extremely well today and the judges are focused on finding the best talent here in Baton Rouge."
American Idol' host Ryan Seacrest has previously weighed in on the feud, saying that despite their differences, things went too far between Mariah and Nicki.
Speaking on his KIIS-FM radio show, he explained they were "very different individuals ... with different perspective and different opinions that provide for interesting conversation and dialogue and feedback for the contestants".
"It got heated. It was intense, I'll be honest with you."
-BANG! Showbiz