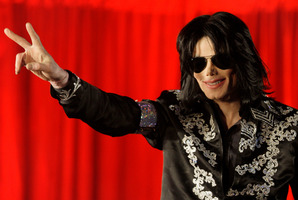 Michael Jackson's burial was delayed for three months in a row over money, according to a new book.
It claims the Thriller singer died in June 2009 from acute Propofol intoxication but wasn't laid to rest in the Great Mausoleum at Forest Lawn Cemetery in Los Angeles until September 3 because his sister Janet Jackson would not let the burial go ahead.
She reportedly paid a $40,000 deposit to secure the spot but wouldn't let the burial start until she was paid back.
In his new book Untouchable: The Strange Life and Tragic Death of Michael Jackson, author Randall Sullivan writes: "Michael's burial had been delayed by wrangling between Janet and the estate, on the one hand and Janet and her family on the other hand.
"As the only living Jackson with money of her own, Janet had put up the $40,000 deposit at Forest Lawn to secure the burial spot for Michael in the marble Sanctuary of the Ascension.
She had refused to let the funeral take place until the money was repaid."
Janet had reportedly grown "frugal" after her 2000 divorce in which her former husband Rene Elizondo "reportedly walked away with $15 million, a five-bedroom beach house in Malibu, and a piece of her song royalties."
- BANG! Showbiz