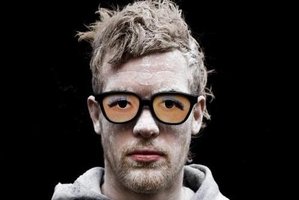 If you're heading along to Vector Arena for tonight's Rhythm & Vines Soundcheck, you might want to try and hold off on the toilet breaks.
That's because at some point during the Rhythm & Vines warm-up party there'll be a second and final announcement of artists confirmed for this year's Gisborne-based New Year's festival.
Tonight's event is the second year the R&V Soundcheck has been held, moving to a Friday night after last year's Thursday night slot.
It features Kiwi hip-hoppers Home Brew, followed by futuristic UK performer Labrinth, Nero (who were here as part of this year's Big Day Out finale) and dubstepper Rusko closing out the show.
But be ready for a late one: Rusko isn't set to finish up until 3am.
Headlining acts already confirmed for Rhythm & Vines include Mark Ronson, The Presets, Charli 2na, Kimbra and Chase and Status.
* nzherald.co.nz will have photos and a full review from the show on Saturday and Rhythm & Vines' full confirmed line-up on Monday.
Show times:
Doors: 8pm
Home Brew: 8.45pm
Labrinth: 10:15pm
Nero: 11:45pm
Rusko: 1:30am
- nzherald.co.nz