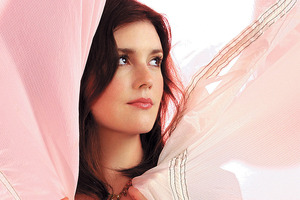 Kiwi actress Melanie Lynskey has filed for divorce, reports say.
Gossip website TMZ.com reported the Taranaki-born actress, who stars on top-rating sitcom Two and a Half Men, had filed for divorce from her husband Jimmi Simpson after five years of marriage.
Lynskey reportedly filed for divorce in LA County Superior Court, citing "irreconcilable differences".
The divorce comes just as Lynskey's Hollywood star is rising, with two movies - Seeking a Friend for the End of the World and The Perks of Being a Wallflower - due out before the end of the year.
Simpson stars in the sitcom It's Always Sunny in Philadelphia.
They had no children together.
- nzherald.co.nz