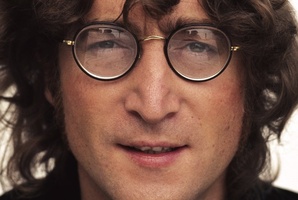 The Beatles legend John Lennon has been named rock's ultimate icon by editors at British music magazine NME.
Lennon, who was assassinated in 1980, topped a survey of more than 160,000 readers, beating former Oasis frontman Liam Gallagher into second place.
David Bowie is third in the poll, and the top five is rounded out by Arctic Monkeys star Alex Turner and late Nirvana icon Kurt Cobain.
The shortlist was drawn up from an initial pool of 60 nominees earlier this year as editors at the publication launched a search for the biggest rock star of the past 60 years.
The late Amy Winehouse also makes the list at No. 6.
Others in the final top 10 of the NME Ultimate Musical Icon list include Jimi Hendrix in seventh place and Gallagher's older brother, former Oasis guitarist Noel Gallagher, in ninth.
The top 10:
1. John Lennon
2. Liam Gallagher
3. David Bowie
4. Alex Turner
5. Kurt Cobain
6. Amy Winehouse
7. Jimi Hendrix
8. Morrissey
9. Noel Gallagher
10. Ian Curtis
- WENN