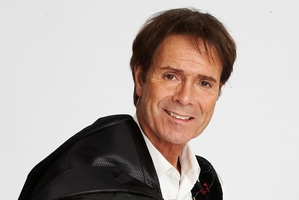 Cliff Richard returns to New Zealand just two years after his last visit and this time round the 71-year-old will be wired for sound.
When the pop knight was here in 2010 with his old band the Shadows for a 50th anniversary tour Richard says they hardly played anything the Shadows didn't play on.
"I didn't get the chance to sing We Don't Talk Anymore or any of the big hits I've had in recent years," he told TimeOut. Though you have to realise when Richard says "recent years" he actually means since the late 70s onwards, because his career has spanned more than half a century.
So when he plays three shows here on his Still Reelin' and A Rockin' Tour in January, he will get the chance to sing 70s hits Devil Woman and We Don't Talk Anymore and his most 80s-sounding foray, Wired For Sound, as well as 60s hits The Young Ones and Summer Holiday, and his first thumpin' and groovin' hit, Move It from 1958. He said he is looking forward to heading back to New Zealand even though it's been such a short time between shows.
"It's great for me because I love coming over to that side of the world and every now and then I wonder if any one will ask me back. But they have, and here we are, we're on our way back."
Richard plays Vector Arena, Auckland, January 26; TSB Bank Arena, Wellington, January 28; and CBS Canterbury Arena, Christchurch, January 31.
Tickets on sale September 21 at Ticketmaster.
-TimeOut