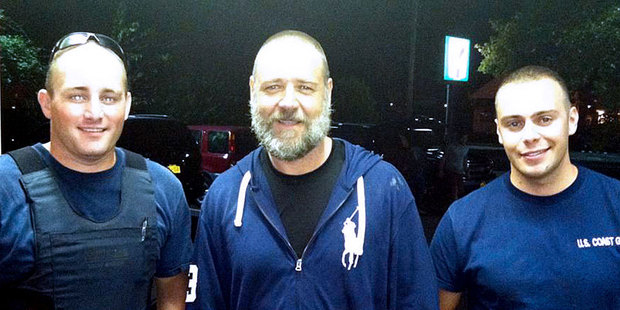 Russell Crowe says he never got lost and insists his kayak trip was a "grand adventure".
The Noah actor and a friend were picked up by US coastguards on Saturday after heading out into the waters off Long Island, New York, but says the pair were never actually lost but ran out of time to get back to shore.
He tweeted: "not lost,we knew where exactly where we were, paddling around from csh into wind, we ran out of day. Grand adventure eh @chris_feather ? (sic)"
Though the pair were in good spirits when they were picked up, it seems Russell's friend Chris may have had some problems.
He tweeted: "If anyone is trying to get hold of me and cant, just email me. I have no phone, its full of salt water....(sic)"
US Coast Guard Petty Officer Robert Swieciki said the pair had got lost as the sky darkened and beached their kayaks in Huntington Bay, almost 16km east from where they had set out.
The US Coast Guard was patrolling the area, and heard the Gladiator star call out to them from the shore around 10pm and paddled over to the boat.
The coast guard said: "He just needed a little bit of help, he just got a little lost. It wasn't really a rescue, really, more of just giving someone a lift."
- Bang! Showbiz