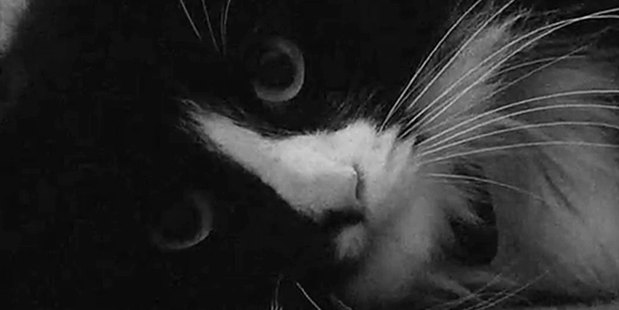 The moody reflections of an existentialist French-speaking feline has taken top honours at an al fresco festival in Minnesota dedicated to cat videos from around the world.
More than 10,000 people filled a field outside the Walker Art Centre in Minneapolis after sunset for its inaugural Cat Video Festival, thought to be the only one of its kind in the world.
Winning the Golden Kitty, chosen by online voting, was Henri 2, Paw de Deux by Seattle filmmaker Will Braden, shot in black and white with a solo piano soundtrack, in which the eponymous star broods about his housebound existence.
"I am free to go, yet I remain," says Henri via a French voice-over, peering out the window.
"The 15 hours a day I sleep have no effect. I wake to the same tedium ... I'm surrounded by morons."
Henri was unavailable for comment, but in a statement from the museum, Braden said: "This is a great honour. I don't think I've ever purred this loudly!"
Cat videos have been an online cult phenomenon for years but the festival marked a rare opportunity for enthusiasts to view them as a group, rather than on a computer alone at home.
"We received a little over 10,000 cat video nominations," including a remarkable number from Japan and Russia, from which 70 were selected for screening, festival curator Katie Hill said.
"I knew cats were big in Japan, but I was less aware of the Russian influence on these trends," she said.
"From the French side of things, there were a lot of cat videos with French voice-overs narrating cat thoughts or words - thought I'm not sure if they were all actually coming from French video-makers."
Henri 2, Paw de Deux was a crowd-pleaser, Hill said, because it had all the elements of a winning cat video: "The importance of form and content working together within the video, an adorable cat star and the element of surprise."
Hill would like to see the festival go on the road, with screenings in other cities and countries.
Established in 1927, the Walker Art Center is seen as one of the most prestigious modern art museums in the United States, ranked alongside the Museum of Modern Art and the Guggenheim in New York.
Watch the clip for Henri 2, Paw de Deux:
- AFP