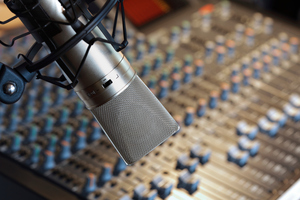 Outspoken Melbourne broadcaster Derryn Hinch has been dumped from 3AW's popular drive program after 10 years.
Hinch was sacked days after he launched a stinging attack on station management for appointing disgraced businessman and former TV funnyman Steve Vizard in a fill-in role.
The station issued a statement late yesterday saying it had supported Hinch "through a series of controversies", but 3AW must position itself to take advantage of new opportunities and changing audience expectations.
Hinch was told his contract would not be renewed when it expired in December shortly after coming off air at 6pm (AEST) on Monday.
"Is this a newsflash? I've just been fired," he tweeted.
"As somebody once said. That's life. Watch this space."
Hinch is due to take two weeks' leave from next week.
It's unknown whether he will return to the microphone in the interim.
Last Thursday, Hinch denounced 3AW's decision to appoint Mr Vizard - who was convicted of insider trading in 2005 - as a fill-in afternoon host.
"What are you thinking?" Hinch posted on his website, describing Vizard as a "disgrace in this town" who "should have gone to jail".
In a statement, 3AW said it hoped to explore other opportunities with Hinch that would enable him to remain at Fairfax Radio.
"Life will not be the same without Derryn around, but we believe listeners will react more than favourably to the changes we have in mind," 3AW general manager Shane Healy said.
He said Hinch had made a fantastic contribution to the station over the past 10 years and during his first stint in the 1980s, and the station was "immensely proud and grateful for his efforts".
A drive program replacement is expected to be announced in coming days.
Hinch - known as the Human Headline - was famously jailed for 12 days in 1987 for revealing prior convictions of a priest who was on trial for other sex offences.
Last year, he was banned for five months from communicating in any medium after breaching four suppression orders covering the names of two sex offenders.
And just last Friday, Hinch was in court again, this time on a personal crusade to contest a $155 fine for failing to vote in the 2010 Victorian election.
- AAP