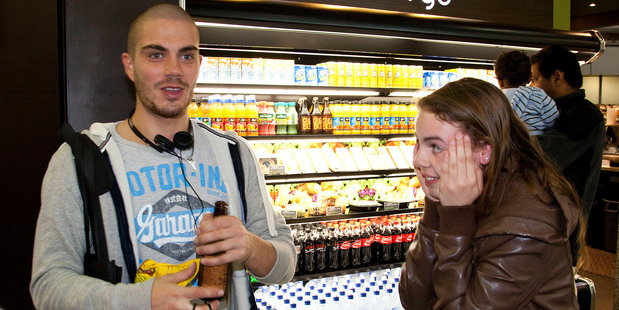 Hundreds of screaming teenage girls, many carrying home-made signs, followed British boy band The Wanted around Auckland on Monday.
The group were trailed around the city, where amidst various radio interviews and in-studio performances they managed to signed autographs for adoring fans.
The group, who are best known for their hit Glad You Came, arrived in the country on Saturday for a whistle-stop two-day tour to promote their new self-titled album.
Singer Max George was impressed with local fans, tweeting: "New Zealand fans are so cool... And the t's are awesome!! Thank you!!!"
In an interview with ZM, Max George said despite his disappointment that New Zealand wasn't quite like a Lord of The Rings set, the people have been really nice.
Member Sive Kaneswaran said: "I judge countries on the culture and the people, and so far the people are making it."
Dozens of fans greeted the group - Tom, Max, Siva, Jay and Nathan - at Auckland Airport on Saturday night.
The boys performed a secret show or winners of a radio competition at a location in Auckland on Sunday.
The group have sold more than one million albums worldwide, topped music charts around the world and have more than 150 million YouTube views.
The group's album is due to be released this week.