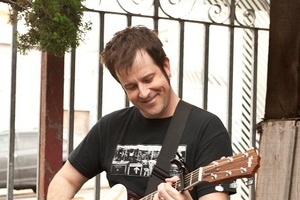 The front man for well known punk act No Use For a Name has died.
The death of Tony Sly, who joined the Californian band in 1989 and recorded nine albums with them, was reported on the website of record label Fat Wreck Chords.
"It is with great sorrow that we must say goodbye to Tony Sly of No Use For A Name," a statement said.
"We received a call earlier today of his passing, and are devastated. We have lost an incredible talent, friend, and father - one of the true greats."
Label head Fat Mike said: "One of my dearest friends and favorite song writers has gone way too soon. Tony, you will be greatly missed."
No details about Sly's death have been released.
- Herald online