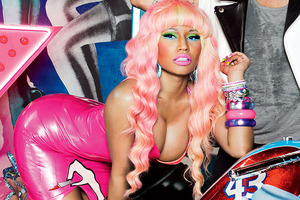 Hip-hop diva Nicki Minaj has tweeted rumours of a one-off New Zealand show later this year.
As reported by the website for local TV channel Four, Minaj tweeted earlier today that she would be performing in New Zealand on September 28.
The Super Bass singer confirmed the date after being tweeted by a Kiwi fan: "Please don't forget about New Zealand! We need you here!"
The tour date couldn't be confirmed by promoters, but if true it will be her first time in New Zealand.
Minaj also tweeted Australian and European dates, and said her Reloaded tour would be a "brand new show".
Minaj is one of the most popular hip-hop and pop artists around. Her hits include Beez in the Trap, Right By My Side and Starships.
- Herald online