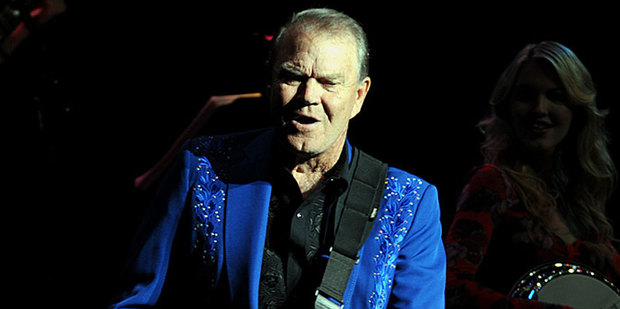 Country music star Glen Campbell has cancelled what would have been his last ever performances in New Zealand over "health issues".
The singer and guitarist was scheduled to perform as the support act for Kenny Rogers on August 10 at CBS Arena in Christchurch and August 12 at Vector Arena.
The shows will continue with Rogers headlining and support from Kiwi singer John Rowles.
A press release issued today said: "Due to a decline in (Campbell's) Alzheimers condition his medical specialists have advised that the long international flight from Los Angeles would be detrimental to his health."
Campbell, 76, announced last year that he was suffering from Alzheimer's disease, and released his acclaimed farewell album Ghost on the Canvas.
At the time the concert was announced, promoters said his condition "has not affected his performances although this tour Down Under may be his last".
Campbell was last in New Zealand in 2009, when some attending a Rotorua concert were offered refunds after the star's voice gave out early in his set.
- Herald online