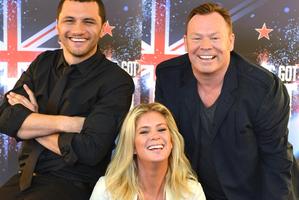 SIxty performers are wowing the newly appointed judges of NZ's Got Talent this weekend, in the South Island finals in Dunedin.
The trio of judges, former UB40 frontman Ali Campbell, Opshop lead singer Jason Kerrison and the country's favourite model Rachel Hunter, took time out to discuss the array of talent they were viewing.
And whether anyone would play good cop or the Simon Cowell-esque bad cop. Kerrison feels the whole Cowell routine is getting tired. "Some acts may feel like I'm a bad cop, some may feel like I'm a good cop."
"It's mostly about encouraging keen amateur performers."
Hunter says the judges are getting on all right - thus far. "It's like any job, you get on with the people you enjoy working with."
Even superstar Ali Campbell admits to a few nerves.
The show will move on to Wellington and Auckland for more regional finals, before airing on TVNZ later this year.
- Janette Gellatly, Southland Express