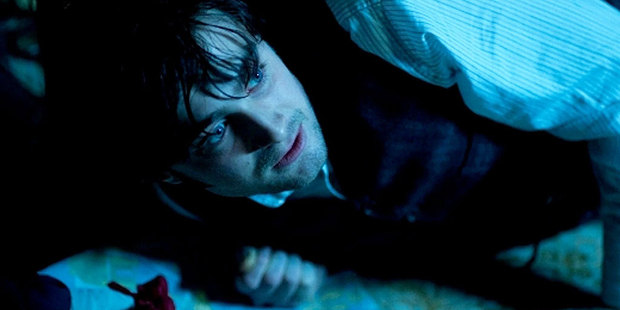 Harry Potter fans scared by their beloved Daniel Radcliffe's foray into horror film acting are lodging a growing number of complaints with authorities in Britain.
Best known as a child wizard in the popular Harry Potter series, the UK actor's appearance in The Woman In Black has shocked youngsters prompting parents to contact the British Board of Film Classification, The Daily Telegraph newspaper reports.
Radcliffe, 22, plays a lawyer in the film which follows the story of a ghost who manipulates children into killing themselves.
The BBFC has received 120 complaints about the film, which is three times as many as received for the most-complained about film in 2011.
A BBFC spokesman said viewers had certain expectations about films starring Radcliffe and that youngsters found The Woman In Black too scary.
In Britain, The Woman In Black is rated 12A, the same as the final instalment of Harry Potter and the Deathly Hallows.
- AAP