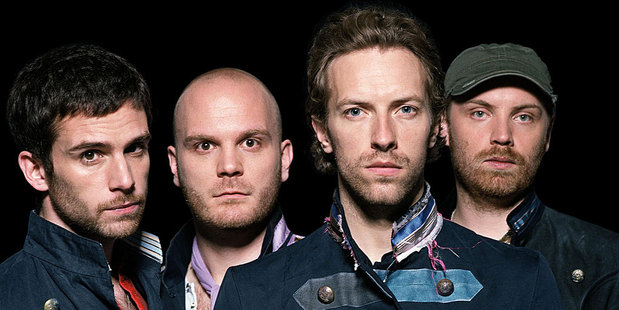 Coldplay are to launch a comic book series about the character who inspired their last album.
The comics will tell the story of Mylo Xyloto, a warrior in a futuristic war, and are part of a wider project to tell the story with an animated film.
The story was created and written by Oscar-nominated Mark Osborne, director of Kung Fu Panda.
The first comic will be launched at the 2012 San Diego Comic-Con International event in the US later this week.
"Three years ago we had an idea with our friend Mark Osborne about a character called Mylo Xyloto - 'xylo' as in xylophone, 'to' as in toe,'' the band said.
"Gradually Mylo's story and universe came together and this ended up providing the backdrop for the album and tour.
"Now we're proud to announce that early next year the story is going to come out as a six-part comic. We hope you like it. It was fun making it."
The comics are being published by Simpsons creator Matt Groening's Bongo Comics Group.
"The comic is the latest expression of a music-driven feature animated film that the band and I started developing several years ago,'' Osborne said of the series.
"There will hopefully be many, many connections for people who have heard the album. I am beyond thrilled with the way it's turned out.''
The comics will come out each month from February next year.
- PAA