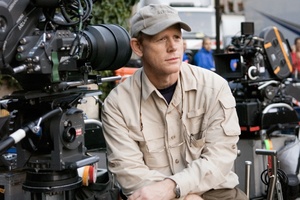 An extraordinary memoir is to reveal how a moderately gifted artist managed to forge his way to riches by conning high-profile auctioneers, dealers and collectors over four decades.
The book, Caveat Emptor: The Secret Life of an American Art Forger, will be published next month and tells the story of Ken Perenyi, an American who lived in London for 30 years. The revelations contained within it are likely to spark acute embarrassment in art circles on both side of the Atlantic.
Perenyi's specialties included British sporting and marine paintings of the 18th and 19th centuries.
He concentrated his efforts on duplicating the work of well-known but second-rank artists, on the basis that the output of the greatest masters is too fully documented.
Dealers were usually told that he had found a picture in a relative's attic or spotted it in a car boot sale.
Perhaps Perenyi's proudest moment came when a forgery of Ruby Throats with Apple Blossoms, by the American Martin Johnson Heade, made the front page of a national newspaper and was heralded as a major "discovery". It later fetched nearly US$100,000 at auction in New York.
Claiborne Hancock, of Pegasus Books, describes the revelations in Caveat Emptor as "a bombshell for the major international auction houses and galleries".
Perenyi believes he is free finally to publish his story because, although he was investigated by the FBI, the case was closed in 2003 and is subject to the statute of limitations. He also suspects the art world may have been keen to prevent the exposure of the forgeries.
Born in New Jersey 63 years ago to a factory machinist, Perenyi is a self-taught artist who discovered a natural talent for "the aesthetic and technical aspects of the old masters".
He recalled "trying to become a legitimate artist" [but] every time I needed supplies or food, I would make a fake and sell it ... I started to rely on fakery more and more. I eventually turned it into a full-blown career."
Explaining why he kept away from famous artists, Perenyi said: "I wouldn't want to fake a George Stubbs, as paintings ... like that are usually ... accounted for. However, you take an artist like John F. Herring or Thomas Buttersworth and there could always be another one ... in somebody's attic."
Sometimes he painted "in the style" of an artist. By rotating auctioneers and dealers across the UK and US, he "could constantly keep under the radar".
Asked whether the experts should have detected the fakes, he said: "I pride myself on my forensic expertise. I started with extensive research ... the correct canvas, correct stretchers ... framed in good period antique frames. I made sure that ... the back side spoke to [experts], that it gave them 'a history'. I had fake stamps, chalk marks, old inventory labels."
The book details intricate techniques of faking such as natural cracks "that would fool even the most seasoned expert".
It now seems his exploits will be celebrated in the cinema. Director Ron Howard has just snapped up the rights to his life story.
- Observer