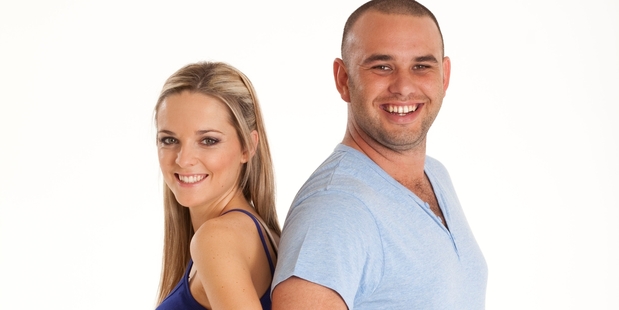 New Zealand's next reality TV obsession has begun, with 370,000 tuning in to watch Tuesday night's premiere of the renovation show, The Block.
The show is already TV3's top-rating programme in 2012, and producers are optimistic the series could be as successful as its Australian counterpart - where it is the highest-ever rated national television series.
"We couldn't be happier for the ratings for The Block NZ. It is an instant success story," says Rachel Lorimer from Mediaworks.
"As well as the ratings indications, social media has been hugely positive. The signs all point to viewer numbers growing throughout the season."
Four couples live in and renovate four dilapidated houses, a room at a time, in Takapuna, Auckland.
Rooms are judged each week, and the winning couple of the 10-week show is the one who achieves the greatest profit above reserve on auction night.
The winners receive the profit margin amount and $80,000.
More than 1000 couples applied to be on the show, presented by former test cricketer Mark Richardson.
None of the couples, who are mostly in their 20s, are from Auckland, so they lack local knowledge and will find it hard to call on mates.
The houses are not identical, but all are in a very bad state, helped along by the production company.
The live final will screen in early September.