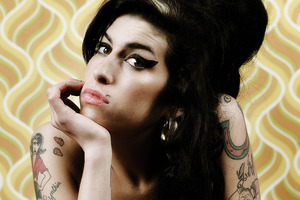 The former boyfriend of late British soul singer Amy Winehouse has been charged with two counts of rape, prosecutors say.

Reg Traviss, a film director who was in a relationship with Winehouse when she died, was arrested in April by London's Metropolitan Police.

Rebecca Mundy, a lawyer in the London rape and serious sexual offences unit of the Crown Prosecution Service, said: "I have authorised the Metropolitan Police to charge Reginald Traviss with two counts of rape."

She said the alleged offences took place between December 29, 2011 and January 1, 2012.

Traviss, 35, is due to appear at Westminster Magistrates Court in central London on July 17.

Grammy-winner Winehouse died of alcohol poisoning at her home in north London in July last year.
- AFP