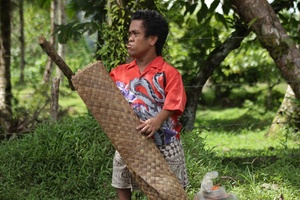 A host of New Zealand films are to feature at this month's Toronto International Film Festival.
First People's Cinema: 1500 Nations, One Tradition, is a collaboration between New Zealand film authorities and overseas counterparts.
Curator Jesse Wente says First People cinema strives to have better representation of Indigenous people on screen, and to challenge the conventional terms of film interpretation.
New Zealand Samoan language feature film The Orator will open the programme.
Other New Zealand films to be shown include Lee Tamahori's Once Were Warriors, Taika Waititi's Eagle vs Shark, and documentaries Mana Waka, and Patu!.