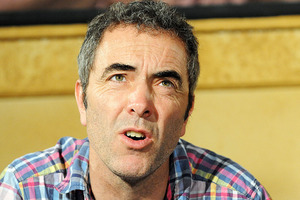 James Nesbitt has left the set of The Hobbit and dashed home to Northern Ireland to mourn the death of his mother.
The Daily Mail reported Nesbitt, who has been based in Wellington while filming Peter Jackson's two upcoming Hobbit films, had rushed home to be with his family.
A statement released by Nesbitt said: "Mum passed away on Friday night and the whole family is devastated by the news."
His mother May was aged 79 and had been suffering from Alzheimer's Disease.
In a 2010 interview, Nesbitt said his mother's condition had declined.
"On my last visit she did not know me but she knew dad. You just have to deal with it and we have responded as a family," he said.
Nesbitt plays dwarf Bofur in the two Hobbit films, the first of which is due for release on December 13, with a world premiere in Wellington on November 28.
- Herald online