The Smashing Pumpkins are streaming the new album Oceania online. It's in our wrap of the 10 best things you'll see on the web today.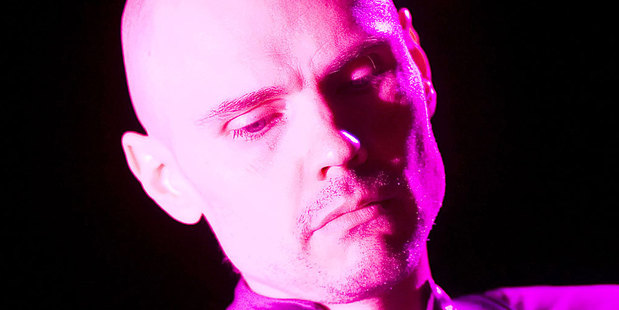 1. Billy Corgan is back with a new album from The Smashing Pumpkins and it's being streamed right now on iTunes. I've had a quick listen and Oceania kicks off fast and heavy but then moves into more epic and emotional stuff later on - there's even a Disarm-style ballad in the mix. They've dropped more hints about their upcoming Auckland show too, with Corgan telling AintItQuiet they'll be playing Oceania front to back, with an encore of "hits" (meaning obscure B-sides, probably). Also, he wants to "piss on Radiohead". Nice. (iTunes)
2. "The Clone Wars. Making Star Wars cool again, twenty minutes at a time," tweeted Simon Pegg recently.
Got that right. Check out the trailer for season five, featuring Darth Maul and his Death Watch crowd battling to rule over the entire galaxy.This is not a show for kids, but it sure makes me feel like one again.(Entertainment Weekly)
3. Fiona Apple is one weird cookie. And her new video, for the awesomely haunted new single Every Single Night, pretty much confirms it: It has squids, snails, slippery fish and all manner of weird and wonderful creatures. It's awesome, naturally. (YouTube)
4. Speaking of neat music videos, Killer Mike's nine-minute clip for Big Beast is a homage to last year's Ryan Gosling vehicle Drive - with the same level of brain-splattering violence and all. Watch it here if you're feeling brave (explicit content warning). (YouTube)
5. Jimmy Fallon got his friends together and filmed this homage to Carly Rae Jepsen's chart-topper Call Me Maybe. Nice use of a triangle, but Questlove, what are you doing? (Facebook)
6. Here's the second single from the second album from my second-favourite local act Collapsing Cities, called Regret. It's from the album Strangers Again and is due out later this year. (Under the Radar)
7. Have you ever found yourself lying awake at night wondering if jumbo jets can perform acrobatic manoeuvres? Like, 360 degree turns? Here's the answer in the form of a new film from Robert Zemeckis called Flight. Denzel Washington is quickly becoming my favourite actor. (Apple)
8. Remember Bloc Party? The British band's show at the Events Centre in South Auckland was one of my favourite gigs in the past 10 years, and they're back with a new album that they've proclaimed "the best thing we've ever done". Well, they would hardly say it's the worst, would they? Check out the scene-setting trailer for it here. (FasterLouder.com.au)
9. Some kids shouldn't be allowed cameras. Or computers. Or access to AutoTune. Max Harris wants to get high. I want him to get lost. (Facebook)
10. The internet's unofficial definition of "twerking" is "to work one's body, as in dancing, especially the rear end". Savage likes to twerk it quite a lot, judging by his new single. It's called Twerk, you big dummy. (YouTube)
- Herald online