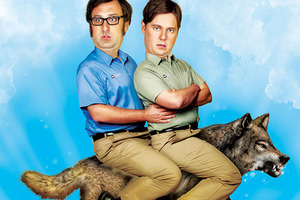 The creators of cult comedy TV show Tim and Eric Awesome Show, Great Job! are coming to New Zealand for a single Auckland performance.
Outlandish duo Tim Heidecker and Eric Wareheim will perform at The Powerstation on October 6 with their Awesome New Zealand Tour, Great Job! show.
The duo have made five seasons of their off-kilter Adult Swim comedy show, as well as a movie.
The show includes characters from the show, plus "dancing, singing, poetry, videos, and signings after shows".
Tickets go on sale on June 22 at 9am through Ticketmaster.
- Herald online