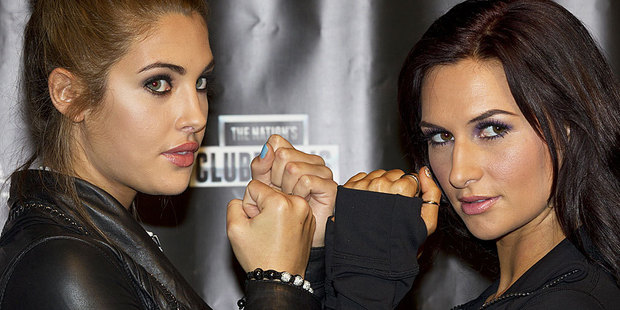 Sally Ridge tried to stop her daughter Jaime from agreeing to a high profile boxing match against reality star Rosanna Arkle from The GC.
Jaime is in training to take take on Arkle in three two-minute rounds - possibly with both contestants wearing bikinis - on the undercard of the Godfather of Fight Nights in Auckland on July 5.
But the 18-year-old tells this week's edition of New Idea her mother isn't happy about the match and tried to stop her from taking it on.
"Obviously her first reaction was, 'I don't want you to do it.' But mum's always said to me, 'You need to do what you want to do and I will support you'."
Jaime also admitted she's had "a few breakdowns" while trying to fit her boxing training sessions with league star Monty Betham into her schedule.
"I have had a few breakdowns, but I guess it's about me mentally trying to juggle everything I have on at the moment," she told New Idea.
"I am not trying to prove anything to anyone. It's more that I'm trying to prove to myself that I am capable of trying new things.
"I like stretching my boundaries."
Sally says she's worried about where Arkle - who says she wants to knock Jaime out and then "go get some KFC" - might try to land some punches.
"I do think she's crazy. I just hope she doesn't get punched in the face."
Sally and Jaime are reportedly filming a reality show for TV3.
- Herald online