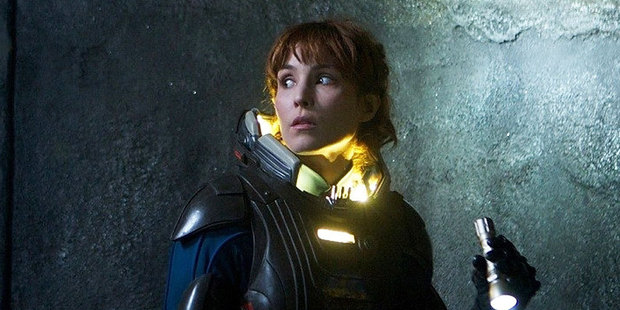 The first reviews of Ridley Scott's Prometheus have hit the net, with the Hollywood Reporter praising the hyped science-fiction film as a "visual feast".
Warning: The following story contains spoilers.
But while reviewer Todd McCarthy said Prometheus was a serious and ambitious film, he claimed it wouldn't become a genre "benchmark" like Scott's Alien did in 1979.
"It's a film that caters too much to imagined audience expectations when a little more adventurous thought might have taken it to some excitingly unsuspected destinations," said McCarthy.
But he praised many components of the film, calling it a "visual spectacle" with "tense action and sticky, slithery monster attacks" that "hit the spot".
The reviewer also criticised the film's grisly parts, including a self-inflicted cesarian section, and said it felt like Scott spent too much time trying to set up a sequel.
Guardian reviewer Peter Bradshaw only gave Prometheus three stars in his review, calling the film "muddled".
"It is a muddled, intricate, spectacular film, but more or less in control of all its craziness and is very watchable. It lacks the central killer punch of Alien," he said.
Total Film's Jonathan Crocker praised actor Michael Fassbender in his four-star review, and said that while Promethus wasn't as good as the first two Alien films, it "easily outclipses the last two".
"It might not pack the unbearable menace or blazing horror of the saga's first two movies, but it utterly eclipses the last two.
"It's exciting, tense and fully impregnated for sequels," said Crocker.
Prometheus hits New Zealand cinemas on June 7.
Read the full review here.
- Herald online