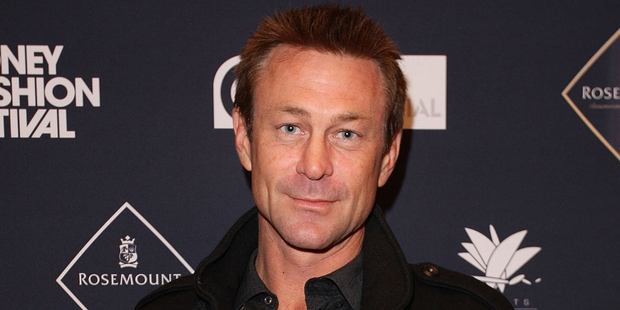 A trio of Kiwis had their film careers take off this week.
Former Outrageous Fortune actor Grant Bowler landed a role opposite Lindsay Lohan to recreate one of the 20th century's most famous couples.
Bowler will play Oscar-winning Welsh actor Richard Burton in Liz & Dick.
Hollywood wild child Lohan has been cast as Liz Taylor, who died last year after notching up eight marriages, two Oscars and 63 films.
"I never expected to be given the opportunity to play Richard Burton," Bowler said.
The Auckland-born actor said he was also excited to be starring opposite Lohan. Filming begins next month.
Bowler first made a splash in Blue Heelers and later in Outrageous Fortune, where he played Wolfgang West.
Across the Atlantic, New Zealand-born director Andrew Dominik teamed up with Brad Pitt to wow the crowds at the Cannes film festival.
Pitt stars in Killing Them Softly as a Mafia enforcer who killed his victims as compassionately as possible.
"This movie does provide advice on how to survive in a world of fierce competitors," Dominik told reporters in France.
He wrote and directed Chopper and earlier worked with Pitt in The Assassination of Jesse James by the Coward Robert Ford to mixed reviews in 2007.
But the pair's latest offering was a contender this weekend for Cannes' highest award, the Palme d'Or.
In the US, Jemaine Clement is winning praise for his role in Men in Black III. His performace as evil alien biker Boris the Animal brought "thunderous mock pomposity" to the screen, the New York Times wrote.
The film opened in New Zealand cinemas this weekend.