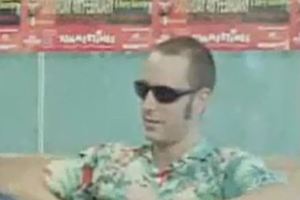 Neil Finn has led tributes after the death of former Crowded House drummer Peter Jones.
The English-born, Australian-based musician died after a long battle with brain cancer on Friday.
Jones replaced Paul Hester in 1994 and performed with the band until the early 2000s.
Finn paid his respects on Twitter, saying late on Friday: "I am very sad to hear tonight that Peter Jones has died ... a great man and a wonderful drummer. RIP Pete."
Jones played the Farewell To The World concert on the steps of the Sydney Opera House in 1996 and was with the band when they appeared on Later With Jools Holland.
Crowded House paid tribute on their website to Jones.
"We are in mourning today for the death of Peter Jones. We remember him as a warm-hearted, funny and talented man, who was a valuable member of Crowded House."
Jones' predecessor Hester, took his own life in 2005.
Crowded House, led by singer-songwriter Finn, had hits with Don't Dream It's Over, Something So Strong and Fall at Your Feet.