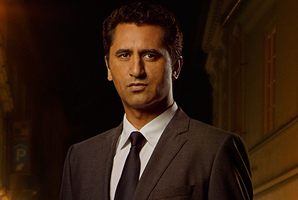 Cliff Curtis has had a bad year.
First, the Eddie Murphy film he co-starred in called A Thousand Words was labelled "the worst reviewed movie of all time" and was routinely panned by critics.
Now, his American drama show Missing has been cancelled by American network ABC, reported TV.com.
Missing stars Ashley Judd as former CIA agent Rebecca Winstone, who is trying to find her teenage son after he disappeared in Rome. Curtis played agent Dax Miller, Winstone's friend who was helping her hunt him down.
Despite being an initial success, Missing's ratings dropped over its 10 episode season.
The final episode airs tomorrow in America. It is yet to screen in New Zealand.
The show received middling reviews, and had just a 56 per cent approval rating on Metacritic.
New York Daily News critic David Hinckley said: "As drama it has a few holes and clearly a lot of backstory that will unspool at its own pace.
"But the narrative is crisp, fast and easy to follow."
Fans vented their anger at the show being cancelled.
"This has been one of the most gripping, edge-of-the-seat shows in a long time and I hate to see that it's being cancelled," said Shaunda in an online forum.
"Who makes these decisions? Are they retarded? Missing must be the best show I've seen in a few years. It didn't even get a chance!" said Carol.
Fellow Kiwi actor Sam Neill also had his TV show Alcatraz cut during the latest season announcements in the US.
He called the show's demise "sad".
Watch the trailer for Missing:
- Herald online