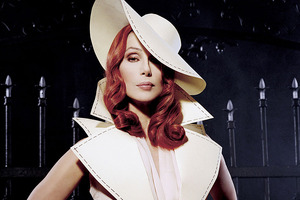 Cher has angered the residents of Adelaide after her key to the city was put up for sale on eBay.
Former mayor Steve Condous, who presented the key to the star at the 1990 Adelaide Grand Prix, was furious, describing the auction as "pretty poor".
Although Cher blamed the sale on a mistake by her staff, Mr Condous said: "I'm disappointed. I would have thought that getting the key to a city like Adelaide would have had some value to her."
The brass key and an accompanying plaque is one of dozens of items being auctioned by Cher. Bidding has climbed steadily beyond £60,000.
In the 22 years since she has visited the city, 33 keys have been handed out to personalities, including Barry Humphries, cyclist Lance Armstrong and the Dalai Lama.
Proceeds from the sale are expected to go to Cher's charitable foundation.
- Daily Mail