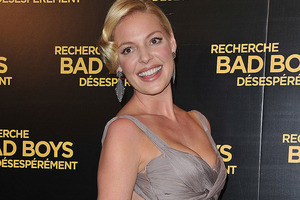 Katherine Heigl and her husband have adopted another child together, according to reports.
People.com reported the Knocked Up star and her husband Josh Kelley had adopted a second girl to join their family, after adopting Naleigh from South Korea in 2009.
"Yes they have adopted (another) baby," a spokesperson for Heigl told the website.
"No further details are available at this time."
Earlier this year, Heigl said she and Kelley wanted to adopt again before having a child of their own together. The pair wed in 2007.
- Herald online