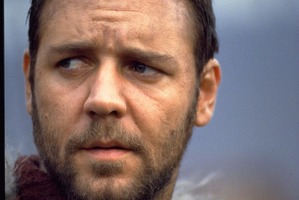 Russell Crowe is set to take control of the Ark in the film Noah.
The New Zealand-born actor will play the title character in the Biblical story to be directed by Darren Aronofsky, who was nominated for an Oscar for Black Swan.
"I'd like to thank Paramount and Regency for backing my team's work to breathe new life into the Biblical epic. I rejoice that Russell Crowe will be by my side on this adventure,'' Aronofsky said in a statement.
"It's his immense talent that helps me to sleep at night. I look forward to being wowed by him every day,'' he said.
In the Biblical tale, Noah is given the divine mission of building an ark to save all creation from the coming flood.
The movie will begin shooting this July in Iceland and New York, entertainment website Deadline.com said, and it is set for a March 2014 release.
Crowe is currently filming Les Miserables with fellow Aussie Hugh Jackman in London.
- AAP