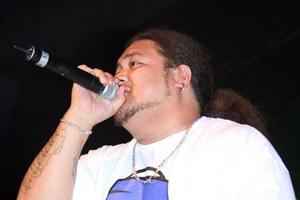 The Raggamuffin festival has announced dates for its next road-trip.
J Boog, Fiji, Spawnbreezie, Hot Rain and Peetah Morgan (Morgan Heritage) will perform at venues in Rotorua, Auckland, Christchurch, Porirua and Hastings.
Top New Zealand acts will also join the line-up, including Sons of Zion and Soljah.
The Raggamuffin Roadtrip starts on May 31 and runs until June 4.
The roadtrip will also feature a local band chosen by the fans. Festival director Jackie Sanders said Raggamuffin wanted to encourage up-and-coming acts so are asking fans in each region to nominate their local reggae heroes. The winning group will be selected from the top three favourite groups.
Raggamuffin has also announced a partnership with the Pacific Music Awards, which honours Pacific music.
This will be at the TelstraClear Pacific Events Centre on the same night as the Raggamuffin Roadtrip on May 31 in Auckland.
The Raggamuffin NZ Facebook page said Raggamuffin fans would get first dibs with tickets going on sale at 9am today.
More than 300 people have liked the posts and there are more than 50 comments. Most were positive and looking forward to the roadtrip.
Victoria Folauhola-Mafi Quensell commented she was really excited. "I needed a Raggamuffin fix before the actual big day."
Raggamuffin tour
Thurs May 31: TelstraClear Pacific Events Centre.
Fri June 1: The Bedford Christchurch.
Sat June 2: Te Rauparaha Arena Porirua.
Sun June 3: Hawke's Bay Opera House.
Mon June 4: (Queen's Birthday) Energy Events Centre Rotorua.
For more articles from this region, go to Rotorua Daily Post