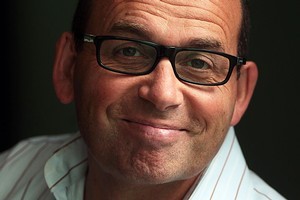 Newstalk ZB has continued its stranglehold on Auckland's key commercial radio slots with its main talk rival struggling to dent its listenership.
The latest six-monthly Research International survey of commercial radio stations shows Newstalk ZB tops station share in the lucrative breakfast and drive-time slots.
RadioLive, its MediaWorks-owned talk rival, will announce a new drive-time host this week in an attempt to recapture the listeners who left the station when Paul Henry departed.
In the meantime, it has been lifted by the strong performance of its new music station The Sound, amid positive results for music radio in general.
The survey does not list ratings for public radio stations, such as Radio New Zealand.
Station share is calculated using cumulative audience numbers, as well as how long people listen to each station.
Newstalk ZB, owned by The Radio Network, captured 17.5 per cent station share and 129,500 listeners in the 6am-9am slot, and 11 per cent and 78,300 listeners in the 4pm-7pm drive-time slot.
By comparison, RadioLive won 4 per cent station share and 29,600 listeners in the breakfast slot, and 2.4 per cent and 21,000 in the drive-time slot.
Its drive-time shows lost 4600 Auckland listeners and dropped 1.2 per cent station share after the loss of host Paul Henry to Australian television.
RadioLive manager Jana Rangooni said there would be an announcement on Henry's permanent replacement - rumoured to be TV3 reporter Duncan Garner - this week.
MediaWorks' new station The Sound recorded the strongest growth by station with a 2 per cent jump to 3.2 per cent station share, and pulled in a 33,500 cumulative audience.
"We're really happy that in 10-plus [ratings], we've seen a decrease in Radio Hauraki and Classic Hits, by [us] coming in with this format," said Andrew Szusterman, MediaWorks radio group programme director for music.
Another highlight for MediaWorks was the new More FM breakfast show, hosted by Marc Ellis, Amber Peebles and Stu Tolan, which put on an extra 12,800 listeners to capture 5.1 per cent station share.
While Ellis has not committed to radio as a long-term career move, Mr Szusterman was confident the former All Black would remain at the station. "He's very happy with what he's doing."