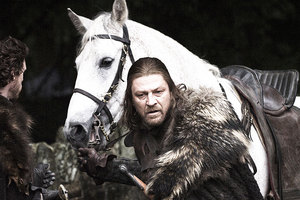 The first episode of the new season of Game of Thrones is available in New Zealand online.
Sky TV took the unusual step of debuting the first episode of the hit HBO show's second season online ahead of its launch on April 16.
Subscribers to the pay TV network's Soho channel can watch the entire episode, called The North Remembers, here.
Emilia Clarke, who plays Daenerys Targaryen in Game of Thrones, says the second season is even better than the first.
"It is a lot of blood and guts and sex and stuff," she said.
Soho will play the first two episodes of the season on April 16, meaning the network is just seven days behind screening times in America.
Episodes are repeated on Sundays at 9.30pm from April 22.
- Herald online