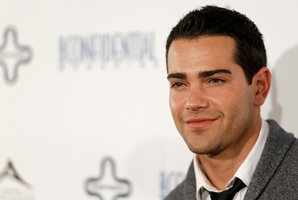 Jesse Metcalfe's sex scenes in Dallas will be "very much justified."
The former Desperate Housewives actor is appearing in the revamped series of the US soap opera - based around the glamorous lives of a family of Texan oil barons - as Christopher Ewing, and admits there will be some steamy scenes.
He told UK TV show Loose Women: "Is there a lot of sex in the show? All the love scenes are very much a part of the story, they're very much justified.
"A lot of times I get asked that question, you know, 'Are you going to be taking your top off?' If it says so in the script, yeah, you know - it's not my decision."
The show features cast members Larry Hagman, Patrick Duffy and Linda Gray as members of the iconic Ewing family, who starred in the show when it first became a global phenomenon in the late 70s, as well as new characters played by Jesse and former Desperate Housewives co-star Brenda Strong.
He said: "We're hoping Dallas is going to be huge and the new cast, the younger generation can bring in a new audience.
"The entire original cast have been warm and welcoming to all of us, especially Larry, Linda and Patrick.
"It's a really gripping family drama, I hope you think it's well acted."
- Bang! Showbiz