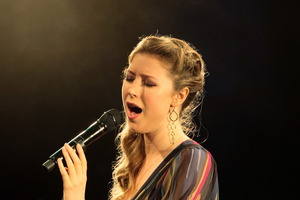 The makers of the multimillion dollar New Zealand's Got Talent quest have pledged to scour the land for quirky performers - from hip-hop dancers to sand artists.
Fresh details of the show's efforts to unearth promising performers have been revealed in the show's funding proposal to New Zealand On Air, released under the Official Information Act.
Seven auditions will be held around the country and $1.6 million in taxpayer funding has been granted for 13 episodes, in what TVNZ claims will be the "biggest talent search the country has ever seen".
"New Zealand's Got Talent will look for singers, beat-boxers, hip-hop artists, dance crews, string quartets, acrobats, comedians, high school bands and even sand artists, just as long as they are talented," said TVNZ's general manager of commissioning Andrew Shaw in the funding proposal.
"We may just find the next Hayley Westenra or the next Billy T James."
Shaw said the host would be "one of our most experienced television hosts".
Two suggested names have been withheld, but one is believed to be Jason Gunn.
"We're looking for a person with warmth, intelligence and a broad appeal," said the proposal.
TVNZ is looking for three respected industry professionals with distinguished credentials and a range of backgrounds in music, performance, theatre, film or television for the New Zealand's Got Talent judging panel.
"It is important to us that our judges have credibility.
"They must also come with positive attitudes and warm hearts."
The show aims to reach an even greater proportion of viewers than the 82 per cent who tuned in for the final season of NZ Idol in 2006.
"TVNZ will utilise all its platforms - traditional and new media, both online and digital - to make New Zealand's Got Talent even bigger on One."
TVNZ is still looking for commercial partners to make up the $1.6 million it will have to contribute to the show.
TVNZ spokeswoman Megan Richards said: "We've had expressions of interest from a number of potential partners but we're not at the point where we can say anything more.
"The details will have to wait until the financial questions are sorted."
The $1.6 million taxpayer contribution has received criticism but New Zealand On Air chief executive Jane Wrightson said the figure would not be more than half of the total budget.
NZ On Air funding would not be used to pay the international format fee to FremantleMedia, said Wrightson.
Meanwhile, a one-hour documentary that profiles the "real people" impacted by the 2009 Napier siege has been granted $32,000 by NZ On Air.
Siege: The Interviews will be a companion piece to the Screentime drama City Under Siege, which will screen on TVOne this year.