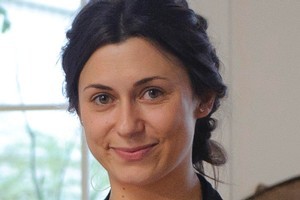 The new series of popular Australian cooking show My Kitchen Rules will have a New Zealand team competing for the first time.
The show, based on the premise of finding Australia's best home cook, will screen later this year on TV2.
Kiwi culinary buff Simon, 47, says he and his 34-year-old partner Meg are hoping the transtasman rivalry will spur them on in the competition. "We're representing New Zealand as well as ourselves," he says. "It's added a bit of pressure, as we're the only Kiwi team."
The Auckland pair like to cook with fresh, seasonal produce and Simon says being a keen fisherman also influences some of their recipe choices.
"I always like to pick seafood dishes, [whereas] Meg's strength is salads and lots of fresh veges," he says.
My Kitchen Rules judge and French chef Manu Feildel says this season's contestants are a loud and opinionated bunch. "It's not a bad thing either. In past series they've been a bit shy and don't want to say when they don't like the food."
-TimeOut