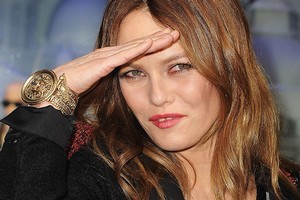 French actress Vanessa Paradis has spoken about feeling "in the depths of myself" as her 14-year relationship with Hollywood star Johnny Depp is said to be on the brink of collapse.
Miss Paradis, 39, hinted at the strains on her in real life in interviews in Paris to promote her latest film, Cafe De Flore, in which she plays a single mother.
The actress, who has two children with the Pirates Of The Caribbean star, claimed she didn't believe in marriage or soulmates because "if you lose your soulmate everything is done for".
She went on: "Cafe De Flore speaks of love, its joys, its pains and its dramas - to love and to lose. This story upset me, I was upside-down, in the depths of myself."
She added: "The idea of a soulmate is beautiful and very romantic to talk about it in a movie or a song, but in reality, I find it scary."
The star cut a despondent figure as she shopped for DVDs including The Seven Year Itch on the Champs Elysees.
She is staying with her family in Paris while Depp, 48, who made an appearance at the Golden Globes in Los Angeles last week, is believed to have moved into a 29-room castle in Hollywood.
Check out the trailer for Cafe de Flore:
- Daily Mail