Over 16 issues of VOLUME, the musical beginnings Hook Ups - the brother/sister duo from Aroha Bridge - have been brought to life.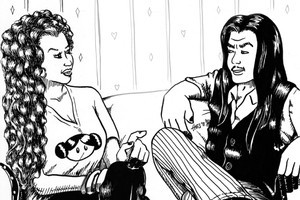 With their debut single Pale White Sheets debuting here, Kowhai and Monty Hook reveal some of their back story for Talking Heads.
Follow Sam Wicks on Twitter for notifications of future Talking Heads and other content on nzherald.co.nz.