A column in which Duncan Greive scours the world's charts in the hope of finding, if not the perfect beat, then something worth whistling at least.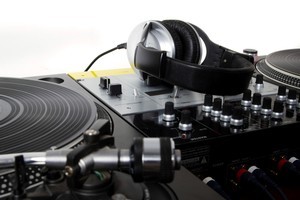 The 'net
Juno might well be the world's biggest dance music store, with 15 years building to total ubiquity.
If you're not deeply engaged in the culture (like, say, me) it's a disconcerting place to be exposed to - a closed system by and for pop-immune purists with its own big players, genres and rhythms. And you haven't heard of anyone. After ploughing through the top 10, I'm not convinced I'm missing too much.
Pimpsoul (rubbish name alert) are the current digital champs with some semi-erect dancehall rap hybrid - if you'd told me this was a big beat single from 1997, I'd have nodded sagely. It'd go off at the Turnaround, I'm sure, but I have zero affection for that culture, so I'm mystified about this track's dominance.
Next up come JKRIV with some house-y electro with a baseline borrowed from Kraftwerk c.
Numbers. It's nice, but nothing extraordinary. Jacques Renault peddles heavy disco, really lush and emotional, while CMC have an up-tempo break-assisted take on Papa Was a Rolling Stone.
The common thread is that Juno's big-sellers seem to have lost that futuristic thrust that used to be at the core of electronic music - superbly executed, but weirdly 'safe'. *shrugs*
Juno MP3 Store Top 10
1. Pimpsoul & Neon Steve - Right About Now
2. JKRIV & Lou Teti - Elisco
3. Jacques Renault - Main Line
4. Basement Freaks - BootyFunk
5. FCL vs VFB - Love Prescription
6. Tonic - Smack!
7. Ejeca - Was I Here
8. Storm Queen - It Goes On
9. CMC & Silenta - Rock Da Riddim
10. Kon & The Gang - Sunlight
The world
Ireland is the 'I' from the European PIGS who are keeping our recession rolling, but has recently started to look like it might be through the worst of it. Their chart tells a different story, as nestled amongst the ubiquitous (Maroon 5/LMFAO/Rihanna) and among a smattering of nominally 'credible' stuff (Florence/Lana/Professor Green) is a single which has dominated their chart for six months.
Jar of Hearts is also the most maudlin song I think I've ever heard. If that's what they're banging on the radio, I'd be extremely sceptical about their ability to do anything more strenuous than make it out of bed.
Irish Top 10
1. Rihanna ft. Calvin Harris - We Found Love
2. Florence + The Machine - Shake It Out
3. Flo Rida - Good Feeling
4. Sara Bareilles & Ingrid Michaelson - Winter Song
5. Professor Green ft. Emeli Sande - Read All About It
6. Ed Sheeran - Lego House
7. Christiana Perri - Jar of Hearts
8. Lana Del Ray - Video Games
9. LMFAO - Sexy and I Know It
10. Maroon 5 ft. Christina Aguilera - Moves Like Jagger
The locals
After music DVDs, compilations must be the least glamorous chart of them all - but these old warhorses used to be the way kids get into music, and are full of singles, so deserve the occasional bout of attention. This one is pretty chilling through the middle - Ten Guitars 3, You Must Remember This and a sequel to a Christmas album - but is bookended by the indefatigable wonder of the Now series and Flying Nun's Tally Ho!. The latter should really have done far better, so hopefully its debut at 10 is just a bleary, hungover start to a long run.
New Zealand Music Chart - Compilations
1. Various Artists - Now That's What I Call Music 37
2. Various Artists - Ten Guitars 3
3. Various Artists - Ministry of Sound Annual 2012
4. Various Artists - Ministry of Sound: Maximum Bass Platinum
5. Various Artists - The Great Australian Songbook
6. Various Artists - Hits for Kids 3
7. Various Artists - Rocked 11
8. Various Artists - You Must Remember This
9. Various Artists - Still the Best Christmas Album in the World... Ever!
10. Various Artists - Tally Ho! Flying Nun's Greatest Bits