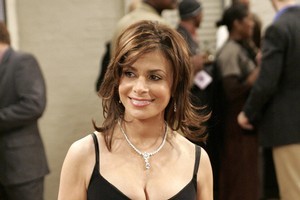 X-Factor judges Paula Abdul and Nicole Scherzinger have received death threats from angry fans.
At Friday night's elimination, Abdul and Scherzinger voted singer Drew Ryniewicz off the show.
The judges have since been bombarded with abusive Facebook and Twitter messages that, according to entertainment website TMZ, have the two "fearing for their lives".
Many of the messages expressed a wish that Abdul and Scherzinger "die".
Abdul and Scherzinger are reportedly "shocked" by the reaction.
- HERALD ONLINE