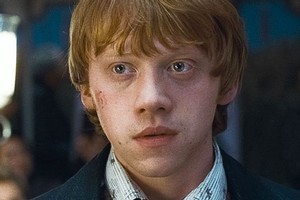 The cast of the Harry Potter movies considered marking the end of the franchise with matching tattoos of the wizard's lightning scar, but they backed out of the plan, according to actor Rupert Grint.
The British star, who plays Ron Weasley in the series, has revealed many of the young actors discussed inking a permanent reminder of the films.
Grint tells Britain's Daily Mirror although he was keen to mark the end of the franchise with the body art, the others decided against it.
"There was talk between us about doing something like a tattoo. It would have been something subtle like Harry's lightning scar. It would've been a great way of marking the end of filming."
Earlier this year, Emma Watson, who plays Hermione Granger in the films, said she also wanted to find a way to commemorate the end of filming, but ruled out getting a tattoo.
- AAP